join us on a public cruise or custom private charter
The coastline surrounding Camden Harbor and Penobscot Bay is considered some of the most beautiful in the world. Relax aboard our classic wooden motor vessel, enjoy a beverage and get a close-up look at the Maine coast as we glide past majestic lighthouses, seaside mansions, world famous windjammers, and visiting yachts. We often see seals, porpoises, osprey, and bald eagles. We are an ideal trip for children, and encourage them to help us haul up our lobster traps and discover what's inside. Don't forget your camera!
Book online and save 10%! Use code ONLINE when reserving
Ghost on the Coast-A Haunted Harbor Tour
Join The Lady in the Red Cloak and Camden Harbor Cruises for a Full Moon cruise of Penobscot Bay. As we motor along under the moonlight, hear chilling tales of ghosts, lost treasure, superstitions, area history, UFO's, lighthouse lore and maybe see the ghost clipper ship that is said to sail these very same waters! Saturday August 29th at 8:15pm.

This is a one-of-a-kind opportunity suitable for all ages and space is limited. For more information about The Lady in the Red Cloak check her website at http://www.redcloakhauntedhistorytours.com/ Or Book on line with Camden Harbor Cruises.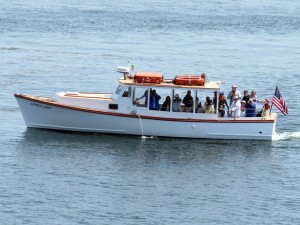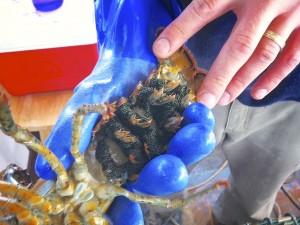 Camden's original Eco-Tour back by popular demand
On this 1 1/2 hour tour we will travel across the bay to a remote seal habitat. On our way we look for birds and marine life. In the past we have seen wildlife such as sunfish, porpoise, grey seals, harbor seals, eagles, osprey, coots, terns, eider ducks and many many more. In addition, we will haul a lobster trap to see whats lurking on the bottom of the ocean floor.
Click here for prices and departure times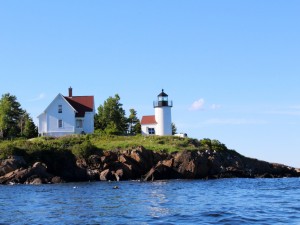 Join us for a One Hour Lobstering & Lighthouse Cruise
During this hour long cruise we will observe two lighthouses while learning the history of the bay. We also haul a lobster trap and explain how its done on the rugged Maine coast. Passengers can just sit back and take it all in or gear up and get the true experience!
Click here for prices and departure times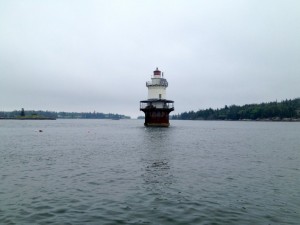 Special Sunday Lighthouse Cruise
Join us for a fantastic cruise through Penobscot Bay past some of the most photographed lighthouses in the world.
Sunday lighthouse cruises start June 14th
Click here for prices and departure times
"The thing to do when in Camden is a cruise on the Lively Lady"
New England Boating joined us aboard for some lobster fishing. Check it out.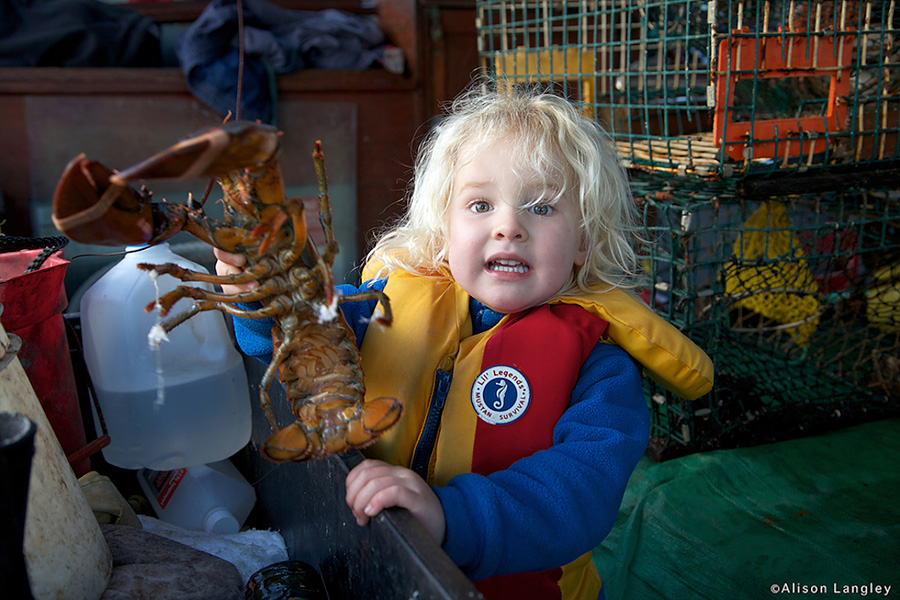 Kids $10 on our morning cruise!
Everyday our morning cruise is a blast for kids. We spend extra time exploring our lobster trap, and let everyone steer. Our vessel is safe and comfortable for kids of all ages.
(excludes Sunday morning Lighthouse cruise)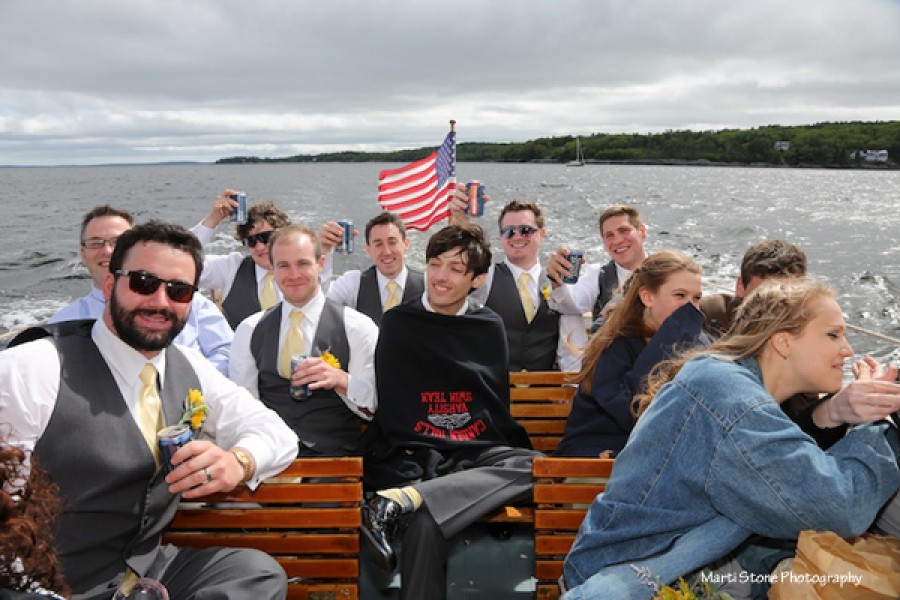 Charter the Lively Lady
Planning a wedding in Camden in 2015? We have had wonderful charters for rehearsal dinners, photography sessions, family gatherings, cocktail hours or just a quick tour of Camden for your guests.
Click here for more information