Private Charters
Please email us at camdenharborcruises@gmail.com or call (207-236-6672) to arrange a charter!
Would you like to have the boat all to yourselves? You can charter the Lively Lady or Periwinkle for an hour or two, or even for a half or full day. We've accommodated wedding events, school and scout groups, family reunions, birding groups, lighthouse tours, corporate events and can even serve as your personal ferry service. If you have a group that wants to see the Bay, we can help!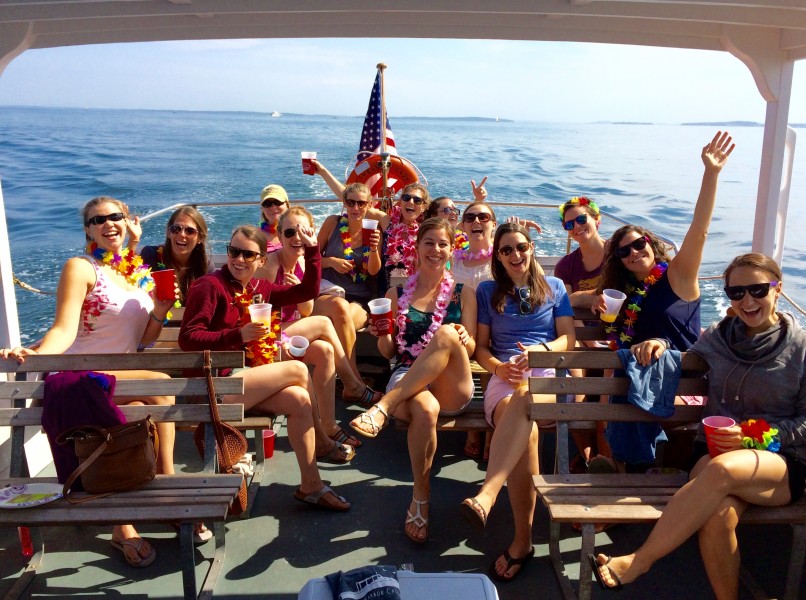 Wedding events: Take your friends, family or wedding party for a private cruise. We can arrange a cocktail cruise, bachelor(ette) party, rehearsal dinner or wedding. The light in the harbor is beautiful for taking photos in front of Curtis Island lighthouse.
School and Scout Groups: We can cater the trip for your interests, anything from finding seals to learning about the geology of the islands to hauling traps, and learning about lobstering.

Island Ferry Service: Having a family gathering out on an island, or need ferry service to and from an island when the Maine State Ferry isn't operating. We can get you there!
Nature and Lighthouse Groups: Searching for certain birds or wildlife, or photographing multiple lighthouses from the water, we can cater a trip to your groups special interest.
Non-Profit Fundraising: We work with many non-profits for fundraising trips. Call us for details.

Other groups: Have another idea? Give us a call!
A private charter can be any length of time, and we will work with you before the trip to make sure everything is properly planned.
Discounts for 1/2 day and full day charters. *Please note 35 guests is the maximum (example: ferry service to a location) and we suggest closer to 26 adults for comfort for cruise events on Lively Lady. Periwinkle accommodates slightly less passengers-please call information regarding vessel capacity.